If you've ever wanted to discover the hidden mysteries of the universe, gain insight into your deepest self, and become an expert in Tarot divination…then this may be the most important letter you ever read.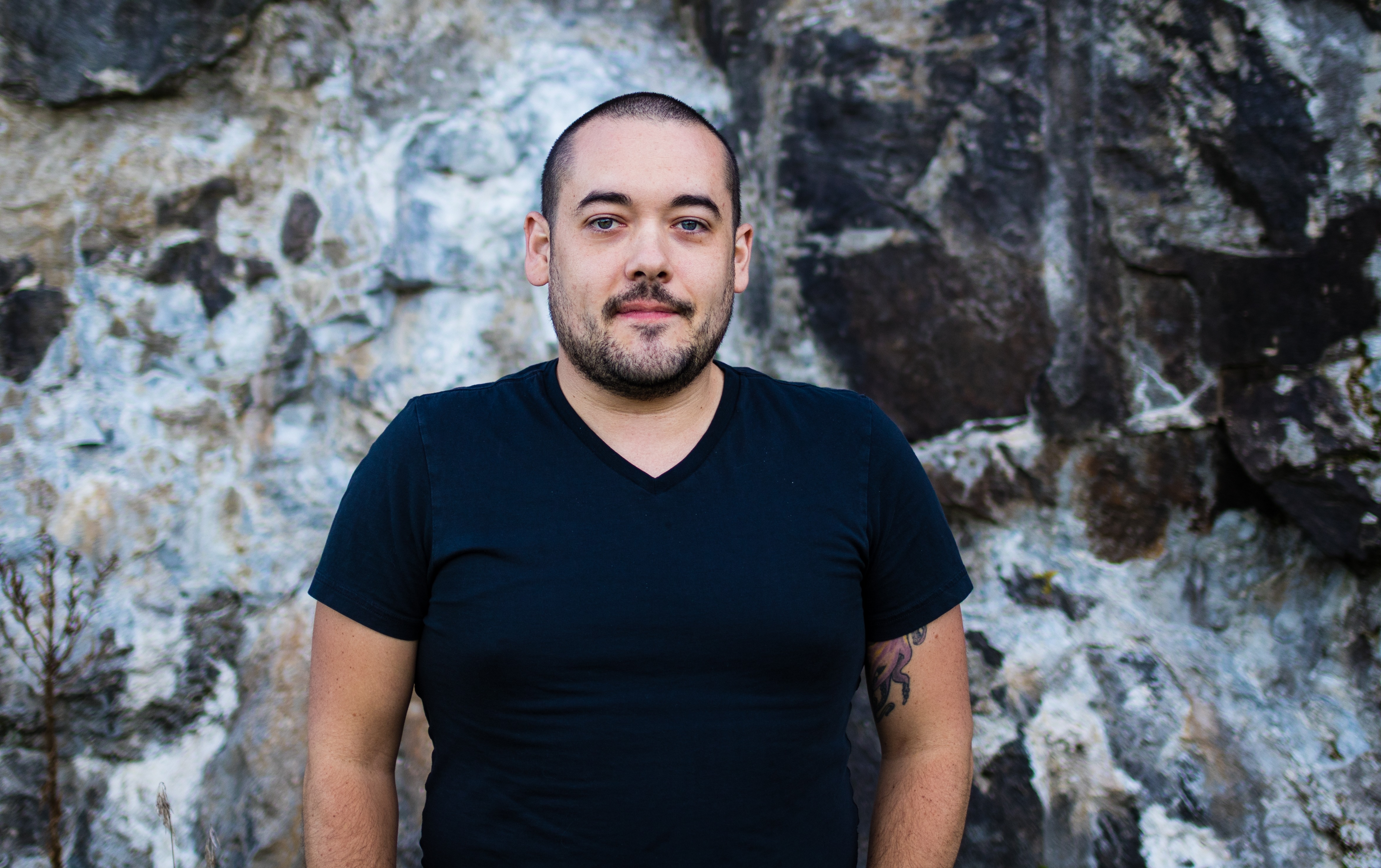 Even though thousands of Tarot enthusiasts will try to unravel the secrets of Tarot cards this year, very few will succeed. The truly lucky ones will decipher the messages, interpret the symbols, and even learn to read Tarot fluently.


But nearly everyone else will give up before they reach their goal. Maybe it's even happened to you already. You start to explore the world of Tarot, but you end up feeling overwhelmed and discouraged. 

Or perhaps you try to understand the symbols, but only end up confused and lacking confidence. You end up frustrated, embarrassed, and even defeated. And sometimes it feels like no matter how hard you try, you're just never going to make sense of Tarot cards.

Listen, if you've ever felt like this, let me just reassure you that you're not the only one. And let me also tell you that it's not your fault if you've tried your hand at Tarot and failed before.

The truth is, Tarot cards are not meant to be memorized it's meant to be experienced. You don't need to cram for a test in order to truly understand and appreciate the secrets that they hold. Instead, you need a practical approach that can help you apply what you learn in your day-to-day life.

Before I found this approach, every day felt like a battle. I was drowning in confusion and struggling to make sense of all the symbols and images on the cards. No matter how much effort I put into trying to figure them out, I just couldn't seem to get ahead. It was like my inner voice had given up hope that I would ever be able to comprehend what the cards were trying to tell me.

But then I found a practical approach that focused on applying Tarot to real-world situations. Instead of just memorizing facts and figures, I was able to understand the deeper meaning behind each card and apply it to my life. With this newfound understanding, I gained insight into myself and the world around me in ways that I had never experienced before.

Slowly but surely, my Tarot practice started to pay off. was able to use the cards not just as a way of divining the future, but also for self-exploration and personal growth.

If Knowing Everything Off the Bat Worked, You'd Already be a Tarot Master
Ahh, to be so blessed.

Is that really the answer? 

Just closing your eyes, knowing every single meaning of each card? 

Or just listing off tarot interpretations on command? 

After all, you're probably not up for hours combing through research and ancient meanings..really, how can you?

It's no wonder tapping into traditional wisdom didn't help you decipher the secrets of Tarot like you wanted. It's no wonder that the fortunate ones make it look so easy, while you have difficulty understanding the complexities behind each card.

But then, somehow, you decided to give it a go. You figured you had nothing to lose other than some time and energy. So, you got down to business, studying the cards and doing your best to commit the meanings to memory.

You thought this was it; the path that would finally take you where you wanted to be with Tarot. But the hours of memorization and recital only left you feeling more confused than ever before. As if the cards were speaking a language you just couldn't comprehend—no matter how hard you tried to recall each individual meaning.

Eventually, you knew it was time to move on. Disappointment replaced ambition as you realized that traditional methods simply weren't the key to unlocking Tarot's riddles. You knew that if you were going to make progress and become proficient in reading the cards, a different approach was necessary.

Introducing the Minnow Pond Success School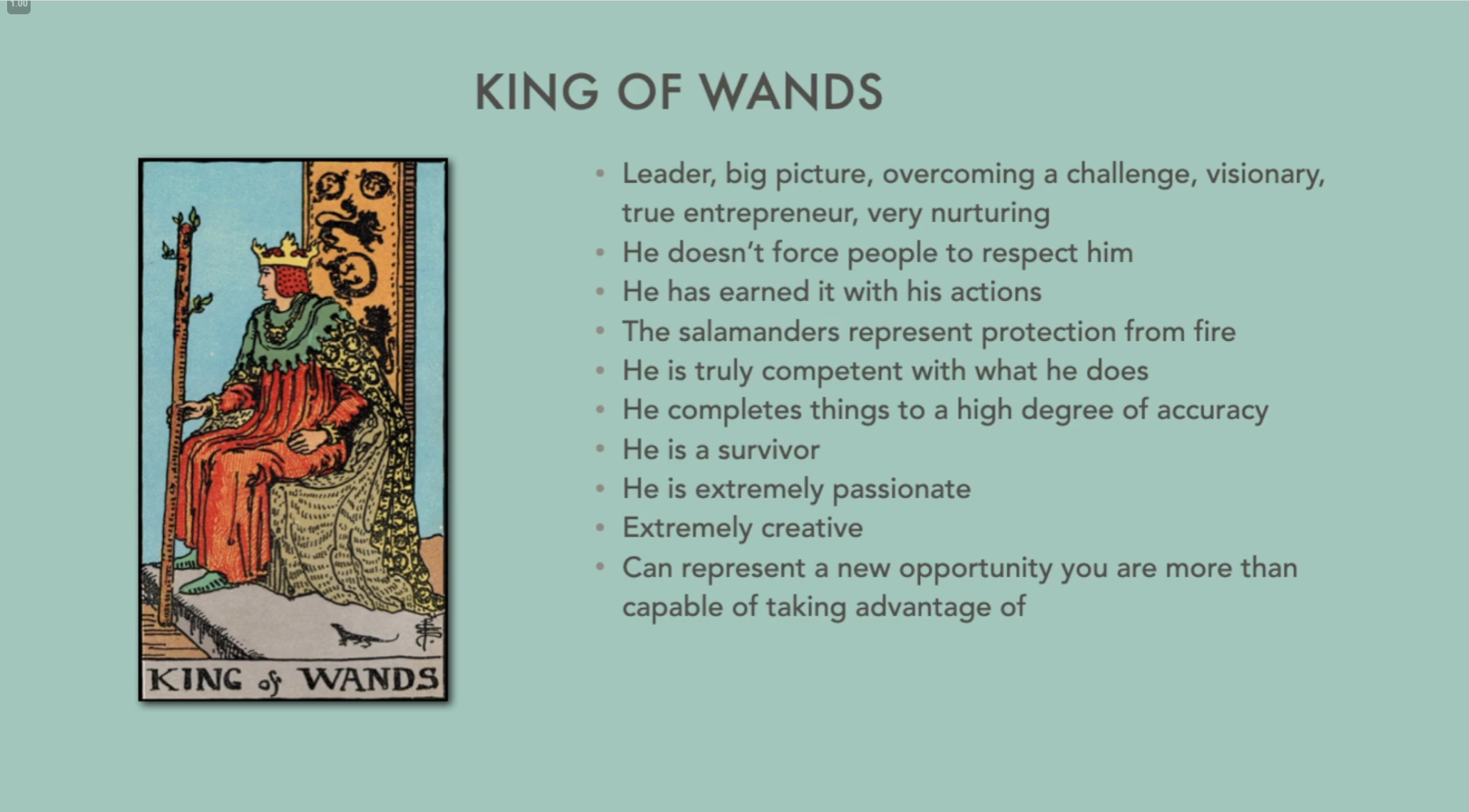 Over 80 easy to digest modules teaching the A - Z of tarot and intuition Development.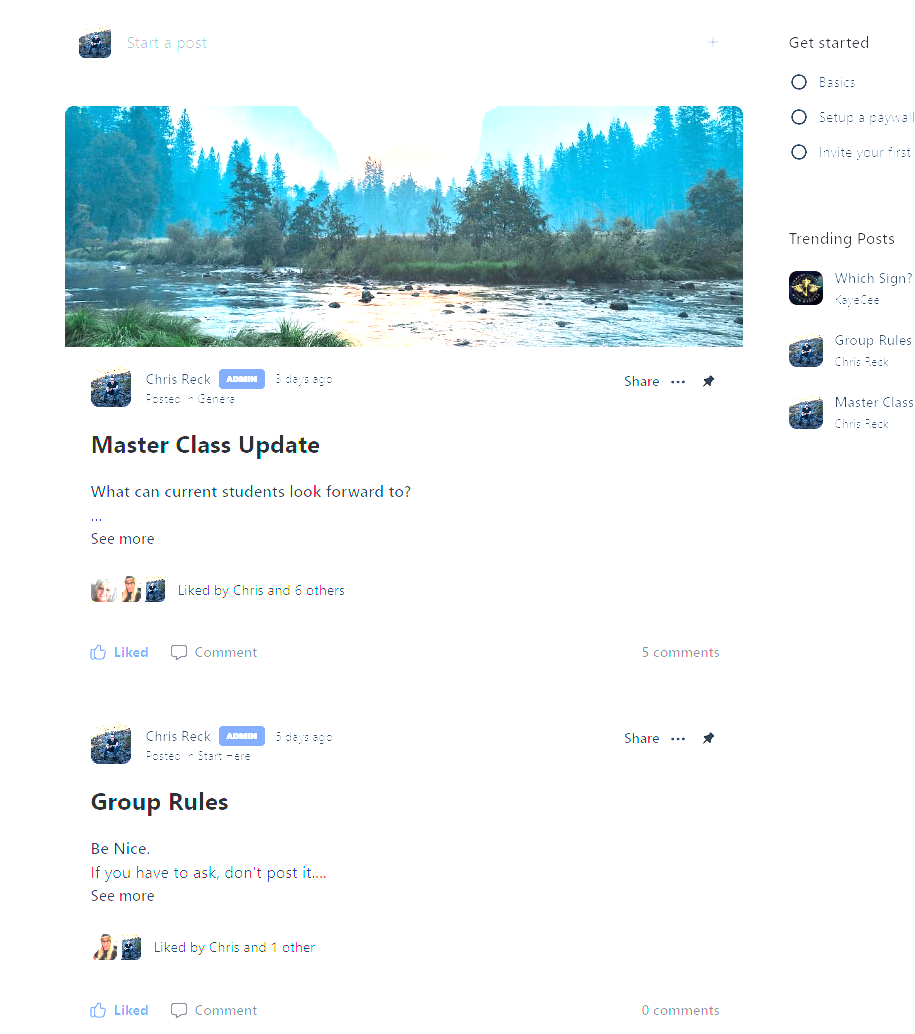 Community
Special community with over 1000 members where you can interact with Chris and other aspiring readers to learn from. As well as other spiritual Entrepreneurs looking to grow and learn.


Additional Monthly Training
Ever Month Chris will be creating new easy to follow content covering not only more about tarot, but also sharing tips and tricks for YouTube, social media to promote your spiritual skills, and more for growing a spiritual business.

the ultimate solution for Tarot Enthusiasts that promises to unlock an entirely new realm of understanding - without any of the heartache, confusion, or guesswork.

It's hard to believe that such a powerful course and community exists, particularly if you've been struggling to learn Tarot and make sense of its mysteries. Yet, this school is like nothing you've seen before - forget the long hours of trial and error, forget the tedious repetition, and most importantly forget the mental blocks that have been holding you back!

Just imagine it; in minutes from now you'll discover:
 How to uncover hidden wisdom in your readings... and quickly draw accurate conclusions

 How to build an intuitive connection with the cards that helps you interpret messages in a deeper way

 How to uncover your own spiritual gifts and connect with your inner wisdom

 In just 21 days you'll experience complete confidence in reading Tarot... 

AND mastery of intuition in days! 

Plus join our community of over 1200 other aspiring tarot readers just like you




These results are possible. I'm living proof that these powerful strategies can help Tarot Enthusiasts unlock their true potential and become proficient in the art of Tarot. I've personally helped countless other students do the same, and now I'm here to offer you the same opportunity.

Now It's Your Turn To See Similar Results
Here's a sneak peek at what you get when you order now:

• You'll find out a deceptively simple way to unlock the mysteries of the Tarot cards and gain deeper insight into yourself and your world!
• You'll discover how limiting beliefs influences you negatively and leads you into confusion over deciphering the cards!
• WARNING: Don't even think of trying to become proficient in Tarot until you learn how shortcuts and quick-fix solutions can sabotage your results!
• How to quickly and easily gain a deeper understanding of yourself - without having to study for months on end!
• Learn the secrets of the Tarot Enthusiasts... and turn it into your own personal success story!
• You'll discover what the Tarot experts know about unlocking the mysteries of the cards and learning to interpret them correctly!
• Are you making any of these 3 common mistakes in interpreting the Tarot? You need to take action - you might be surprised!
• You'll find out how to avoid "guessing games" – never again will you feel daunted or frustrated about reading the cards!
• You'll learn a paint-by-numbers approach for becoming proficient in Tarot – it's easier than you think!
• You'll get a surefire method for mastering Tarot – you're gonna love this!
• Watch yourself progress in Minnow Pond Success School in just 4 weeks - you'll even amaze yourself with this neat little trick!
And much, much more. By the time you gain instant access to Minnow

PLUS… If you have ever wanted to start a spiritual business online for a limited time Chris is adding exclusive trainings to the community. You will have access to these training sessions for as long as you are a member.
How Much?

You've seen those other Tarot-based solutions that cost a fortune, offering bonuses or even freebies. And so you're probably thinking that you're going to have to invest a lot of money and energy in order to gain access to this esoteric knowledge.

Tell you what, it's worth twice the price as those other Tarot-based alternatives. Why? Let me remind you: Minnow Pond Success School is the premier learning solution for Tarot Enthusiasts everywhere that promises to help them uncover hidden insights and awaken a deeper understanding of themselves, with no pain or stress.

And if I'm being totally honest, it's really the only solution.

But you don't have to pay an arm and a leg. You don't have to pay full price plus bonuses. You don't even have to pay the regular retail value.

Because if you act now, your total investment is $27 a month for 12 months. After which you become a member for life! (Or pay full upfront $297 for a discount!)

You know this is a good deal. If you resort to another Tarot course, you'd be paying at least twice as much. (And it wouldn't offer nearly the same depth and breadth of knowledge!)

Isn't just gaining the confidence to confidently read and interpret the mysteries of the Tarot cards worth at least $27 per month to you? Of course it is.

 Let alone uncovering hidden insights and awakening a deeper understanding of yourself! And that's why you need to act now before this introductory price disappears.

Still on the fence? Still not convinced that this is the absolute best way to approach your Tarot journey? Then let me sweeten the pot…

Bonus

Secure Your Future Now and Reap the Rewards!

Discover the Power of Tarot with Minnow Pond Success School Community Absolutely FREE!

This incredible community of tarot enthusiasts is like no other. It will be sold for $47 per month but I'm offering it to you free. Here you will find an abundance of wisdom, tools and techniques, as well as personalized guidance, support and motivation to help you become an expert tarot reader.

If your dream is to unlock the secrets of the tarot cards and gain a richer understanding of yourself and the world around you, then this is the perfect opportunity for you. Here's what others are saying about Minnow Pond Success School Community:

This Community Also Gets You Access To Upcoming trainings with Chris Each month:
7 Deadly Sins Of YouTube 

Tips and Tricks For Growing A Spiritual Based Channel

And more…

If you purchase Minnow Pond Success School today, you get Minnow Pond Success School Community free – so don't wait! Join us now and take your tarot skills to the next level.
Your Satisfaction is Guaranteed

It's time to dive into the mysteries of Tarot and become proficient in deciphering its secrets. Go ahead and order Minnow Pond Success School risk free right now so you can start learning these powerful Tarot strategies and get answers that will help you understand yourself and the world around you better. Plus, if for any reason you're not satisfied, I'm giving you an ironclad guarantee and will refund every penny. 

I want to make sure that this is an enjoyable and rewarding experience for you, so go ahead and order now

Order Now to Unlock the Secrets of Tarot

If you take action now your total investment is just a fraction of what you could pay elsewhere – but this breakthrough offer won't last forever. So click the order button below and become part of something special - because every Tarot enthusiast deserves to unlock the secrets, mysteries and power that lies within the cards!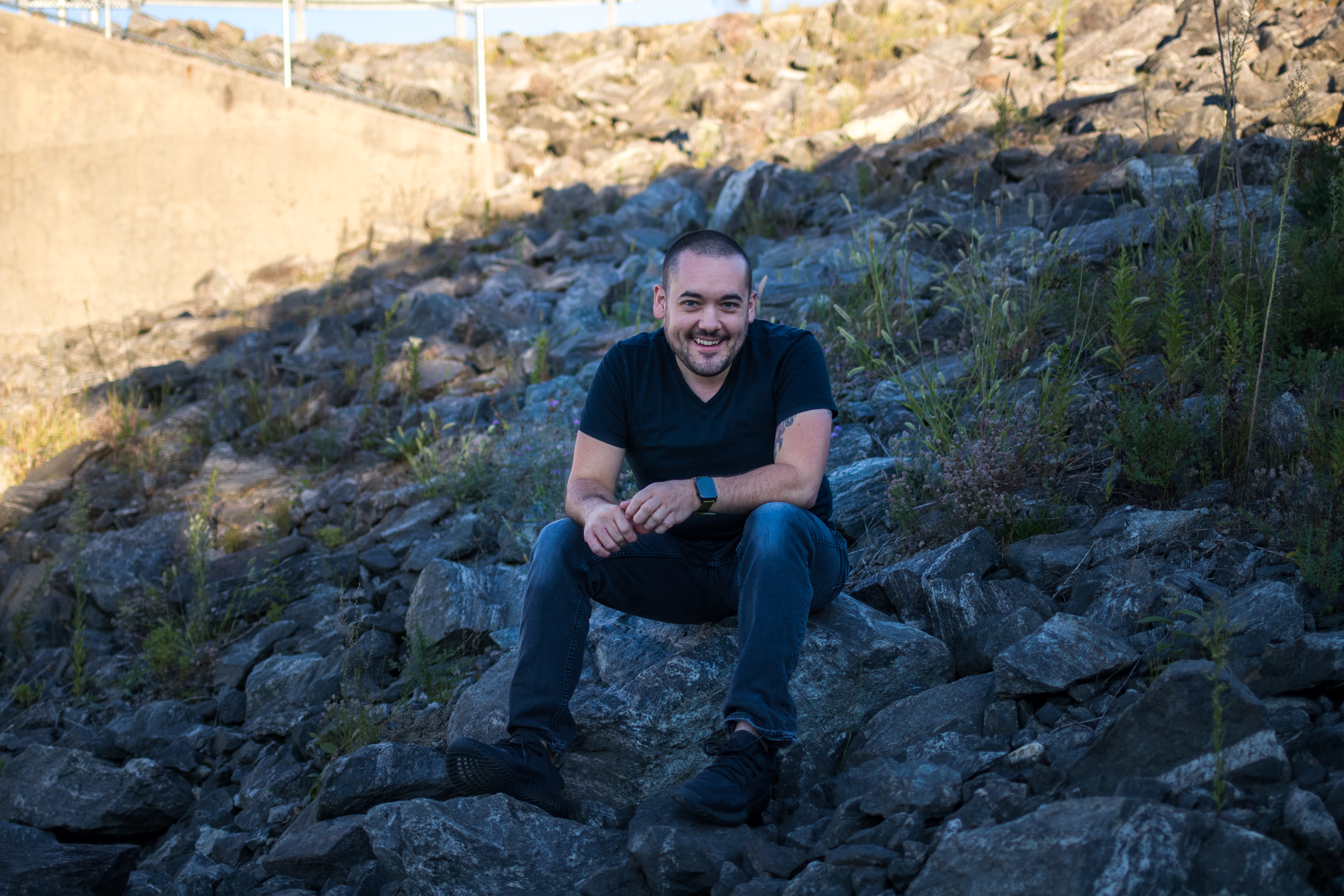 Meet Your Teacher
Chris Reck is the head Minnow at Minnow Pond Tarot. A YouTube Channel with more than 750k subscribers that is dedicated to providing weekly and monthly guidance to all followers.